Buy children's items for retail and wholesale
Funny Words and Pep-Dex are children's items that we produce in-house especially for retail and wholesale purchasing. Produced with traditional craftsmanship in combination with an efficient and professional production process these are children's pieces that meet the latest standards.
In addition, we pay a lot of attention to choosing the raw materials for these products. All products are composed and produced in a responsible manner.
Bulk purchase
Both Pep-Dex and Funnywords come in different packages, from 25 to 500 pieces. Think of show boxes, poly bags, silos, flow packs etc. You can also purchase them in bulk per 2500 pieces.
We are happy to tell you more about our children's pieces and about our possibilities for resellers.
Feel free to contact us!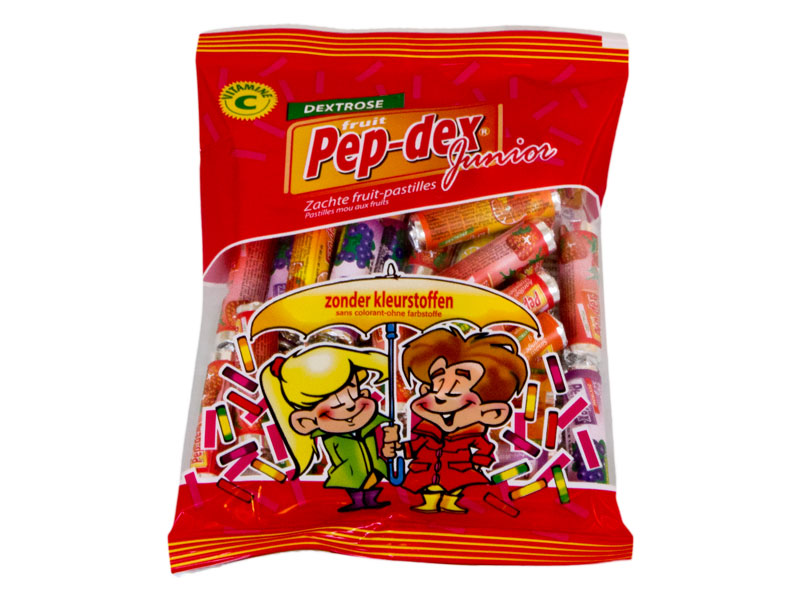 Pep-Dex dextrose candies: Midi-Rolls contain 100% of the daily recommended amount of vitamin C, the Mini-Rolls contain 25% of the daily recommended amount of vitamin C. They come in mint and fruit flavors. Each mini roll contains one taste. The fruit flavors are lemon, orange, strawberry and blueberry. Each Midi Roll can contain one taste or multiple flavors as desired. The Midi Rolls also come in mint flavor.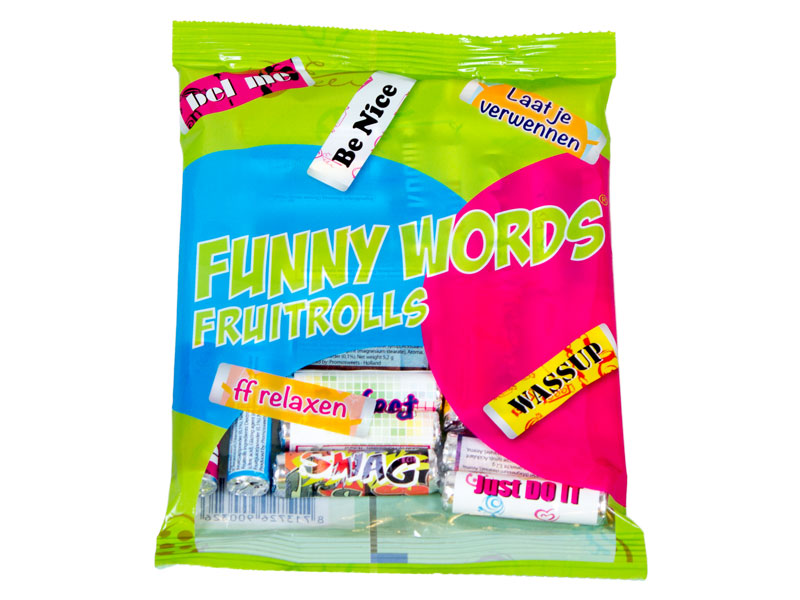 Funny Words dextrose candies: Funny Words Fruit rolls are dextrose rolls of 5.2 grams with 9 tablets. Each roll contains a mix of at least 3 natural fruit flavors. These are lemon, orange, strawberry and blueberry. The wraps are printed in full color with 20 different texts, such as Cool, Swag, Chill, Relax, Call me, Let yourself be pampered etc. In addition to dextrose they contain 25% of the daily recommended amount of vitamin C.
More about Funny Words