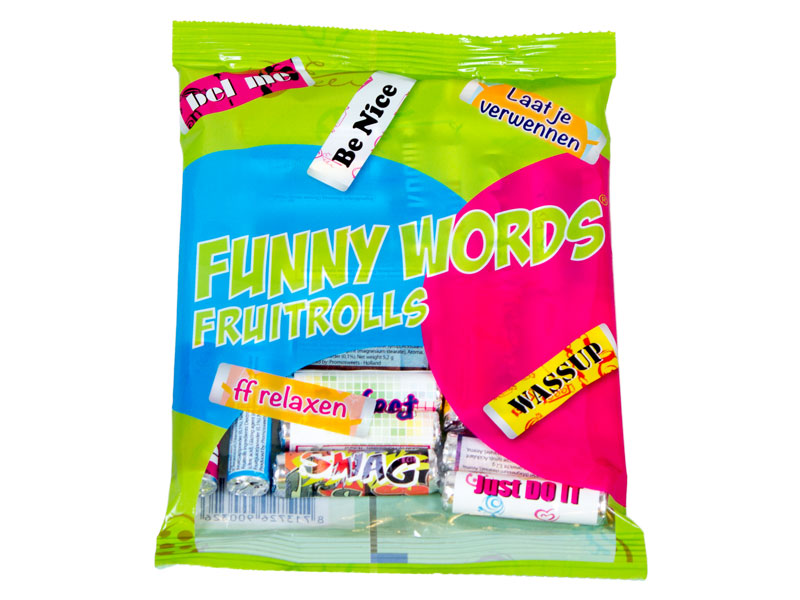 Funny Words Fruit rolls are dextrose rolls of 5.2 grams with 9 tablets. Each roll contains a mix of at least 3 natural fruit flavors. These are lemon, orange, strawberry and blueberry. The wraps are printed in full color with 20 different texts, such as Cool, Swag, Chill, Relax, Call me, Let yourself be pampered etc .. The fruit rolls contain, in addition to dextrose, 25% of the daily recommended amount of vitamin C. Tasty candies with a pure and intense taste.
Ingredients: Dextrose, glucose syrup, food acid (citric acid), rinse aid (magnesium stearate), vitamin C, aroma, fruit (juice) powder (0.1%).
View products Become a reseller
Packaging:
Printed PP bag with 25 pcs.
Silo with 150 pcs.
PP Box with 400 pcs.
Polybag with 500 pcs.
Bulk 2,500 pcs.